Powder stabilising system
Based the latest insights in the handling of cocoa powder, Teckru can supply a very efficient stabilising system. Adding our powder stabilising unit to the TCM mill completes the system, in which the powder production process is fully enclosed. Kibbled cake from the presses can be packed as stabilized powder in just a few hours. Since powder is at the endpoint of the cocoa factory product flow, it is of crucial importance to attain the desired fineness, consistency and colour. Teckru's complete system will ensure that cocoa powder can be bagged and traded for its full potential.
Powder classifier mill
Replacing the classic pin mill, the classifier mill already makes a strong presence in the cocoa industry. It combines milling and classifying in one machine and is able to consistently reach the powder fineness that the industry demands. To seperate the fine product from the air flow we use a filter vessel. The air flow is cooled with a heat exchanger/chiller combination, which greatly improves the cocoa product behaviour.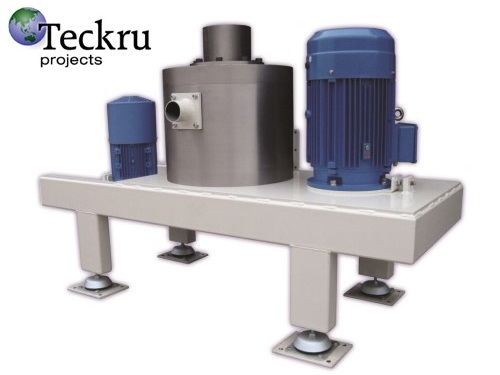 Cocoa powder screener
Although our clasiffier mill has integral screening functionality, it still advisable to process the cocoa powder with a dedicated screener. We can supply cyclone powder screeners that handle this task with great accuracy and reliability. Any impurities are automatically removed from the product flow.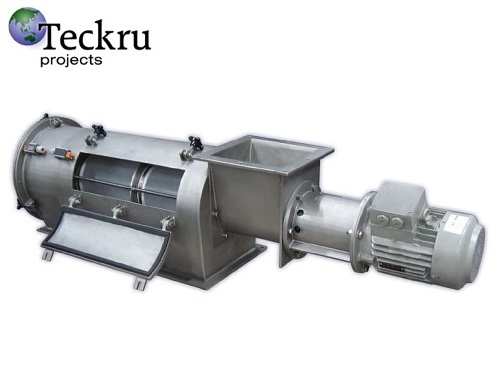 As one of the few companies in the world we supply the cocoa industry with state-of-the-art cocoa butter presses. Presses are used for pressing the butter content out of a batch of cocoa liquor, then discharging cocoa cakes with the desired leftover fat content. The leftover fat content is typically 10 to…
For continuous filtration of pressed liquid butter. It consists of a vessel containing specially designed filter candles and utilities. The filter material has been selected specifically for the processing of cocoa butter. The system features a cleaning facility that can be started when desired, to bring the filter back to optimal production…