We offer new systems for the complete cocoa processing flow. This include cocoa butter pressing installations, powder milling and stabilising installations, but also bean winnowing, nib roasting, butter deodorising, liquor grinding and many more.
In addition we can take care of product storage and conveying, plant design, utilities and also operator training.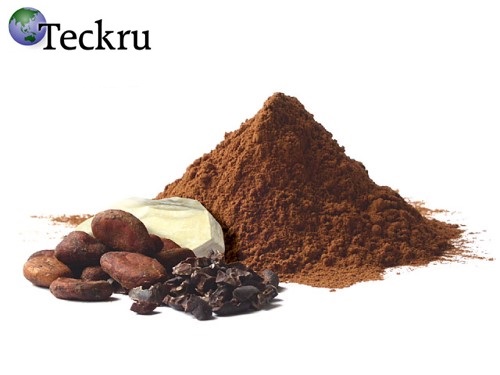 To summarize the general benefits our company has to offer:
Excellent quality and durability: All materials used in manufacturing our machines are of high quality and durability, like high grade and heat treated steel alloys. This contributes to a long lifetime of our systems.
High but realistic capacities, which hold over the years. Teckru will always be realistic when putting forward system capacities. Regardless, we can be confident that our systems are competitive and keep producing as stated.
Low downtime and maintenance costs: Because of our long and intensive practical experience, we have improved even the tiniest details of our systems. This goes particularly for our cocoa butter presses, which are built to run 24 hours a day, 365 days a year, with minimum maintenance.