Cocoa butter filter
For continuous filtration of pressed liquid butter. It consists of a vessel containing specially designed filter candles and utilities. The filter material has been selected specifically for the processing of cocoa butter. The system features a cleaning facility that can be started when desired, to bring the filter back to optimal production condition without opening the vessel.
Butter & liquor coolers
The cocoa butter coming from the butter presses and filter are usually packed in lined carton boxes. Teckru's cooling/tempering units will do this job with great care, accuracy and efficiency. Resulting in a product that quickly solidifies once inside the cartons. The whole process can be fully automated, further decreasing operating and maintenance costs. Teckru can supply either complete tempering lines or individual machines. When desired, similar tempering systems can also be offered for the handling of cocoa liquor.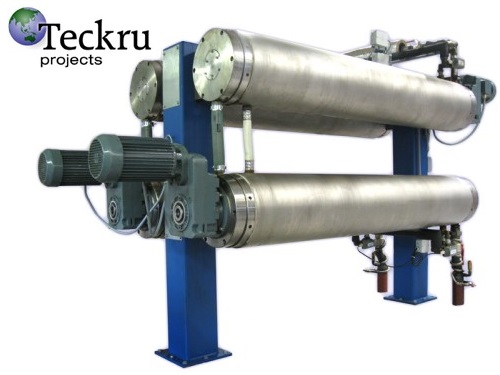 Cocoa liquor transport pump
Besides specially selected third party pumps, Teckru Projects can also offer its own design of liqour pump. This pump has been developed specifically for cocoa liquor: Excelling in wear-resistance and reliability. But even in the case of wear, this pump can easily be opened up for maintenance. We offer the pump with different drive configurations. Equipped with a medium speed drive it is the best choice for the transport of coarse and fine cocoa liquor throughout the factory.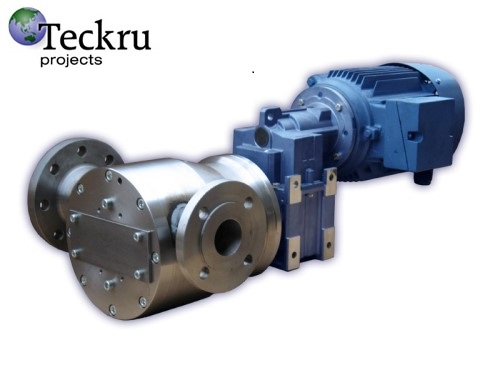 Cocoa bean impact crusher
An improved cocoa bean crusher. Used right before the winnowing process to crush the bean (still with shell) into smaller cocoa nibs. The crusher is provided with wear resistant parts, in several classes and has a maintenance-friendly design.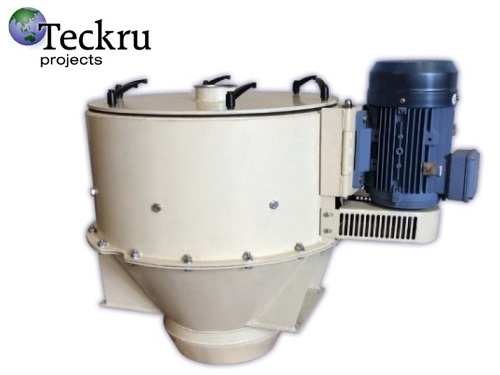 Cocoa liquor screener station
A station that can contain up to four cyclone liquid screeners, used for sieving cocoa liquor after fine grinding. It comes with output & reject buffers and pumps. The two lower screeners are normally placed in series after the upper screener. The station uses minimal floor space, still all systems are easy to access for maintenance and cleaning.
As one of the few companies in the world we supply the cocoa industry with state-of-the-art cocoa butter presses. Presses are used for pressing the butter content out of a batch of cocoa liquor, then discharging cocoa cakes with the desired leftover fat content. The leftover fat content is typically 10 to…
Based the latest insights in the handling of cocoa powder, Teckru can supply a very efficient stabilising system. Adding our powder stabilising unit to the TCM mill completes the system, in which the powder production process is fully enclosed. Kibbled cake from the presses can be packed as stabilized powder in just…