✔

Leading industry expert

✔

Knowledge of all cocoa equipment

✔

Wide variety of high-quality equipment
Are you interested in a peanut oil making machine? Then our company can definitely help you. Teckru offers a variety of different products with cocoa processing systems. Our experts have years of experience with all the types and generations of equipment that are being used in the cocoa industry. Are you looking for machinery to make peanut oil? Then browse our collection online.
Want to know what we can offer you?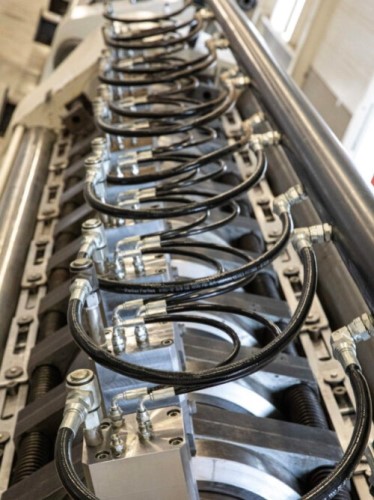 High-quality peanut oil making machine that you can find at our company
Is your company looking for a high-quality machine for making peanut oil? We offer a variety of different models that are suitable for making peanut oil. With our help you can process a variety of different cocoa beans and peanuts with ease. Are you interested in using multiple different types of machine models for making and processing peanut oil? We offer equipment such as:
Order your machinery for peanut oil today!
Do you want to order a machine for making peanut oil? Browse the different models that we have in stock and select which one appeals to you the most. Request a quote today! Do you have any additional questions, or would you like additional information about the other equipment that we offer? Then feel free to contact us. We are happy to help with any questions that you may have.